Terapihunden Ruffen har takket for seg – R.I.P therapy-dog Ruffen
Terapihunden Ruffen: Høyt elsket 💔 sterkt savnet
Therapydog Ruffen: Beloved 💔 missed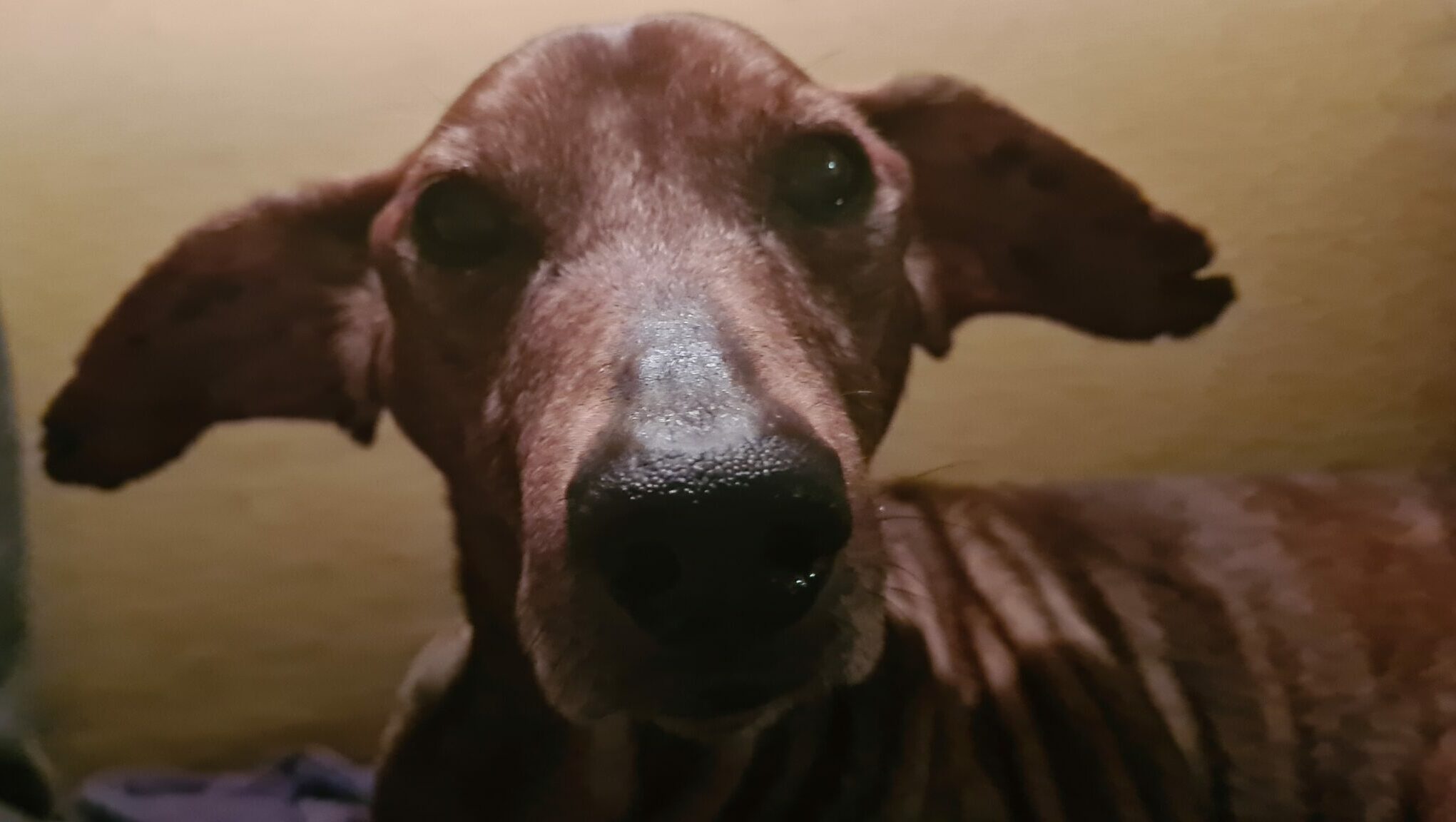 Ruffen har vært med på sin siste terapitime
Ruffen has joined at his last therapy-session
Støtte i terapirommet – support in therapy with clients
Ruffen var en støtte for meg i møte med klientene – han kunne speile og forsterke, med sin evne til å få med seg de små nyansene, hjalp han både meg og klientene til å bli klar over følelser og stemninger.
Ruffen was of big support for both me and my clients – he could mirror and amplify, with his ability to capture the smallest nuances, he helped both the clients and me to understand emotions and modes.
Nesten 13 år – almost 13 years
Enda så trist det var – så døde han akkurat da han skulle – før det ble for vondt for ham å leve.
Den siste uken endret han seg raskt – på det ene bildet ser dere konturene av kraniet gjennom huden, dette er visst typisk ved fremskredet kreft.
Ruffen har hatt svulster i lymfekjertlene lenge – nå var visst også leveren angrepet.
As sad as it is – Ruffen died at the right moment – before it got to painful for him to live.
The last two weeks he changed quickly – at the first picture you can see the contours of the skull through his skin, supposed to be typical of advanced cancer.
Ruffen has had tumors in the lymph nodes for a long time – now the liver was probably also attacked.
Avslutningen – the end
Da hans faste veterinær fikk høre at noen ønsket hjemmebesøk – svarte hun "er det Ruffen? Ja da kommer jeg"
De 2 siste dagene ble nærhet til Ruffen første prioritet.
Energien hans var tydelig redusert og han fikk tross allergien smake de beste godsaker, men i små doser – ingen vits at han skulle bli dårligere.
Eksen min – som også er viktig for ham – eller jeg, var konstant ved hans side og i fysisk berøring med Ruffen.
Jeg gravde selv hullet, bar ham, la ham i graven og dekket til – det føltes riktig og sterkt.
Han fikk også et siste kyss på det kalde kinnet sitt – og var vakker selv da – i hvert fall i mine øyne
When his regular vet heard that someone wanted a home visit – she replied "is it Ruffen? Yes then I will come"

The last 2 days, proximity to Ruffen became the first priority.
His energy was clearly reduced and despite the allergy he got to taste the best goodies, but in small doses – no point in getting worse.

My ex – who is also important to him – or I, was constantly by his side and in physical contact with Ruffen.
I dug the hole myself, carried him, put him in the grave and covered with soil – it was a powerful and it felt right.
He also got one last kiss on his cold cheek – and was beautiful even then – at least in my eyes
Du er velkommen til å dele dine tanker – you are welcome to share your thoughts
EgneValgGestaltterapi på facebook
Egnevalg på Instagram
Dette får du hjelp med hos Egne Valg Gestaltterapi