Hvor lett er det ikke å la seg fange av en sårende bemerkning, å føle seg dypt fornærmet, og å svare med samme mynt.
It is so easy to get captured by hurtful remarks, feeling deeply offended and respond in the same way.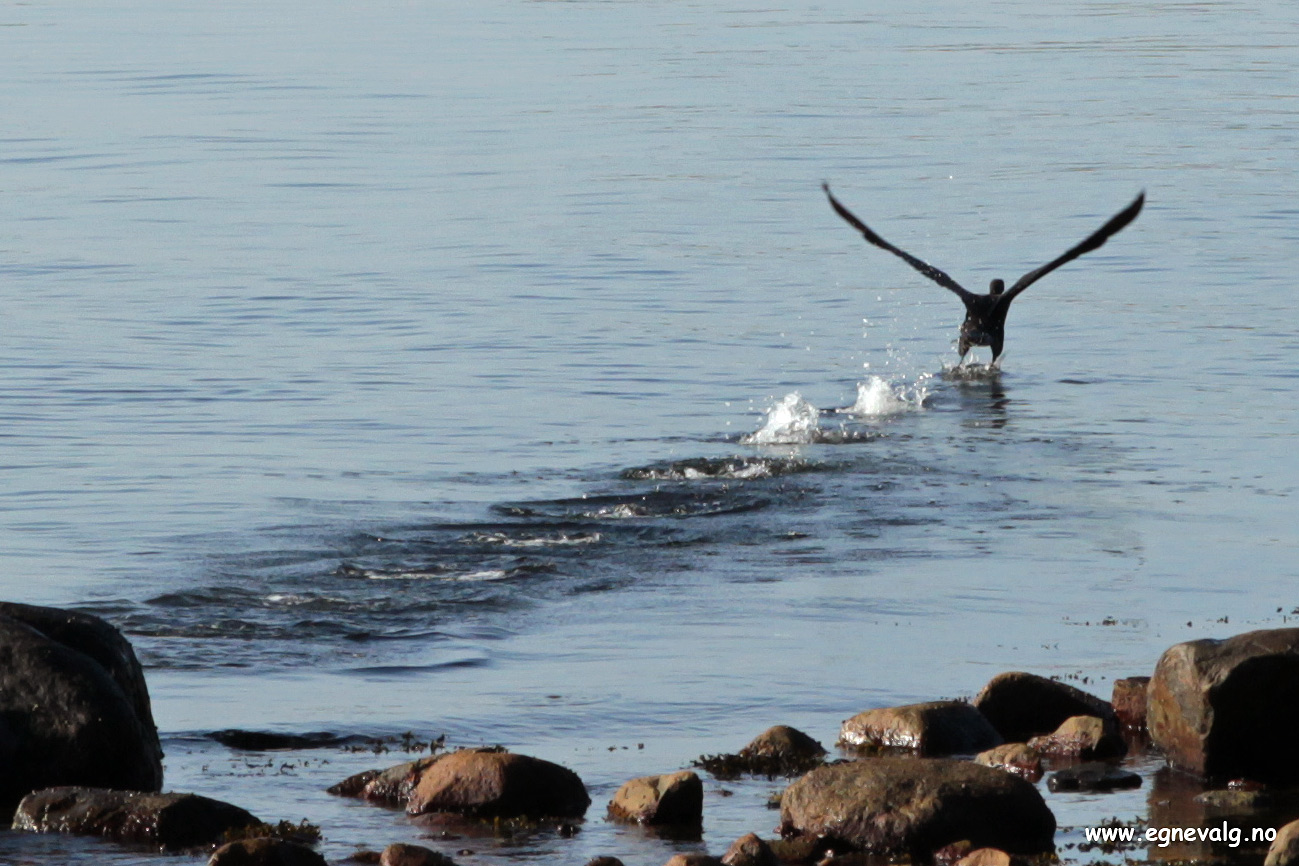 Skarv letter på Laksa / Son – Comorant takes off at Laksa / Son – Akershus.
 – GIR DU ORDENE MAKT? –

Jeg hører slike harde ord,
jeg kjenner de treffer
min dårlige selvfølelse,
min selvrettferdighet,
min berettigede harme.
Jeg får vond smak i munnen
da jeg i frustrasjon også
sender vonde ord tilbake.

De harde ordene kommer mot meg,
trenger jeg å ta dem til meg?
Må jeg svelge dem ned, og
selv bli et hardt speilbilde
i møte med den andre.

 

Må jeg gjøre den andres ord til mine?

 

Behold ordene dine du
– jeg tar dem ikke i mot.

 

 – GIVING POWER TO THE WORDS –

I hear such harsh words,
I can feel them hitting
my poor self-esteem,
my self-righteousness,
my legitimate anger.
I sense a bad taste in my mouth
while in frustration, I as well,
spit out hurtful words in return.

The harsh words are coming directly at me,
do I have to accept them?
To swallow them, and
even become a cold and hard reflection
in meeting with the other.

 

Do I have to make the others words mine?

 

Keep the words to yourself
– I will not welcome them.

 
– Christina Mjellem, Egne Valg Gestaltterapi –